HOME
Welcome To Smith Technologies Limited!
Businesses face many challenges throughout their existence. One of the most difficult issues companies face is that of keeping their operations technologically current cost effectively. Solving this dilemma is where Smith Technologies can help your company reach its goals by taking care of your IT needs and allowing you to focus on your core business activities. We offer a customized service plan, individualized for each client, which means we focus on the needs of each individual business for an IT solution that fits their environment. Whether you are an existing Bermuda-based business, or an international company opening a new office in Bermuda, we can take care of your IT needs, saving you money and resources best spent elsewhere.

We are knowledgeable. Our technologists hold certifications in various technologies. This means Smith Technologies has the objective technical know-how to cover a variety of computing environments and services that a company may utilize.
We are experienced. With over 40 cumulative years in IT services, it means that our technologists have sufficient knowledge of a wide range of businesses and implementations to be able to recommend, design, and service the right solution for your company.
We are responsive. We listen to our customers. This means we will design and implement solutions tailored to our clients' best interests. In addition, we know that time is critical to any business today, and if an emergency requiring technical attention occurs, Smith Technologies will be there to solve the problem ourselves, or find the appropriate professional who can so that the business is back and running the way it should.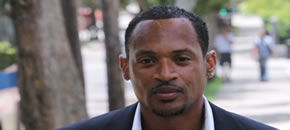 Do you recognize your company here?

I am an international business and will be opening a Bermuda office in the near future. Learn more >>

I am a Bermuda-based company looking to expand. Learn more >>

I am a Bermudian business that wants to upgrade and update its existing IT systems. Learn more >>

My company doesn't have the technical resources on staff to maintain our current IT environment. Learn more >>

Our company would like to save money on our IT services. Learn more >>