THE COMPANY
WHAT WE DO
Smith Technologies is able to provide a variety of systems and networking services including:
Server implementation, configuration and management
Network infrastructure design, integration and support
Data backup and disaster recovery plan and implementation
System and Software maintenance and upgrades
Desktop deployment and support
Internet connectivity(wired and/or wireless)
Network Security including Firewall, Anti-Spam, Anti-Virus, Anti-Malware
Remote monitoring and support
WAN interconnectivity
Virtual Private Network(VPN) Setup for remote sites and users
Procurement Services
Configuring and ordering servers, PC's, software, routers, switches, printers and peripherals from Tier 1 manufacturers including Dell, Microsoft, HP, Cisco, and more
We will configure systems with your specific needs in mind to deliver you the best value
Emergency Support
We will respond quickly to emergency requests via remote or on-site support to resolve critical system and network issues
Maintenance
Preventive, proactive maintenance is the best method we've found for decreasing downtime and keeping security tight
Regular checks on general system health, disk space, Anti-virus coverage among other areas ensures potential failures are discovered before there is a problem
Automated Patch Management. Major software providers like Microsoft as well as anti-virus companies release security updates almost daily as patches. We will arrange the automated deployment of the latest patches allowing you to run the most current and secure versions.
IT Lifecycle Management.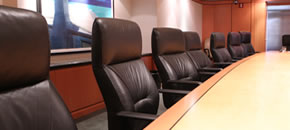 Certifications Earned by Smith Technologies Technicians
Microsoft Certified Systems Engineer(MCSE)

Certified Network Engineer(Novell CNE)

Cisco Certified Design Associate(CCDA)

Cisco Certified Internetwork Professional(CCIP)

Cisco Certified Network Associate(CCNA)

CheckPoint Certified Security Administrator(CCSA)

Cisco Certified Voice Professional(CCVP)

Cisco Certified Network Professional(CCNP)

Cisco Certified Security Professional

CheckPoint Certified Security Expert

Cisco Rich Media Specialist

Cisco Data Center Support Specialist

Polycom Certified HDX Engineer