CLIENT TESTIMONIALS
"Bermuda Housing Corporation has partnered with Smith Technologies Limited(STL) since its inception and with its Managing Director, Mr. Dion Smith, for more than a decade.
Our company has evolved technologically under the guidance and stewardship of Mr. Smith and company. The STL team prides itself on a strong work ethic and believes that the possession of a true understanding of the individual needs and constraints of its client's core business is integral to the success of the partnership.
STL as a company has made great strides in this business and as such there exists a valuable and much appreciated partnership with the Bermuda Housing Corporation(BHC). The successful redesign and development of an IT infrastructure which has evolved from "one antique server" to sufficient capacity that meets the demands of today's business requirements is a testament to that fact. This would not have been possible without STL's long range thinking ability and flexibility to fit our particular circumstances.
We are fortunate and most pleased to have this opportunity to develop our business in this way, while maintaining BHC's mission to provide adequate and affordable housing opportunities to all Bermudians."
Bermuda Housing Corporation

"In these times where minutes matter, Smith Technologies has offered timely and professional expertise that has afforded our company opportunities for sustained growth in an uncertain economic climate.."

ANDREA D. BROWN, B.A.
Practice Manager
Bermuda International Eye Institute
"We used several different IT service companies in the past with very unsatisfactory results. We always had unresolved IT issues, and the expense we incurred was so high it would have been less expensive to hire our own full-time technician! Once we called Smith Technologies, all that changed. We were able to speak directly with the managing director, who listened to us, determined what our critical needs were, and the STL technicians were able to resolve our immediate issues so we could focus on our own business. From there, STL focused on regular maintenance, backups, and disaster recovery. We now have the peace of mind knowing that our technology issues are handled efficiently and at a much lower cost than we previously experienced. I always feel I can call Dion directly and he will listen and respond to our issues quickly. We wish we had found Smith Technologies sooner."

Bermuda Oral Surgical Center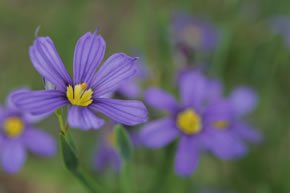 Provides linear technical growth for companies of all sizes.

Utilizes Engagement teams with customized skill sets to ensure proper delivery.

Provides turn-key server, tape and disk, networking and replication technologies.

Specializes in high-end fault tolerant server technologies.

Provides unique skills sets that are often either unavailable or are in limited supply